New to AnimePaper? Join our community today!
I am new here. I like to play computer and like cute anime pic.
I like anime. I am an animelover.
Anime show I watch: Mewmew power Mermaidmelody Naruto DN angel Inuyasha To heart Angelic Layer Pokemon Chobit Spiral Sister Princess Rider Spider Card Captors Air TV Digi Charat DearS Pita-Ten Tsubasa chronicle reserver snow fairy sugar
Yay for anime!!!!!!
I hope I have lot of friend.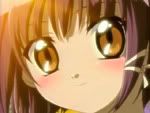 Watch Tsubasa chronicle Reserver movie:http://www.youtube.com/watch?v=9YYKmDQWJ44